Serious Injuries Attorney
Board Certified in Personal Injury Trial Law and Child Welfare Law
Serious Injuries Attorney
Board Certified in Personal Injury Trial Law
Pedestrian accidents, bicycle and motorcycle accidents, and violent collisions involving tractor-trailers can cause life-changing, serious injuries: brain injuries, damage to the spinal cord, broken bones, paralysis and wrongful death.
In Cleburne and throughout the Dallas-Fort Worth Metroplex, the experienced personal injury attorney who protects the rights of accident victims is Christopher C. Cooke of Cooke Law Firm, P.C.
Attorney Christopher C. Cooke has won more than $100 million in verdicts and settlements for personal injury clients in North Central Texas. He is board-certified for his work on behalf of the seriously injured and families whose relatives suffered fatal injuries due to the negligence of others.
Personal Injury Lawyer Christopher C. Cooke — Dedicated To Protecting Your Rights
Look to Cooke Law Firm, P.C., for aggressive advocacy when the facts of your case are negotiated with insurers or litigation in court ensues to protect your rights after a car accident or 18-wheeler accident caused by negligence, resulting in serious injuries such as:
Traumatic brain injury (TBI) and brain damage
Spinal cord injury
Coma
Paralysis
Permanent scarring and disfigurement
Permanent vegetative state
Amputation
A family mourning the aftermath of a catastrophic traffic accident need not be burdened emotionally and financially in the wake of such a devastating tragedy. Christopher C. Cooke uses his more than two decades of trial experience to obtain the maximum financial compensation you deserve that recovers lost wages, medical bills, future earnings capacity and motor vehicle repair or replacement costs, and that reflects a victim's emotional trauma and physical pain and suffering.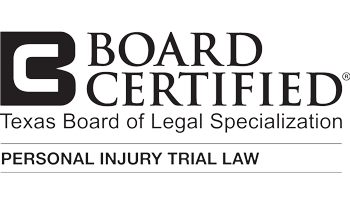 Cleburne Personal Injury, Family and Child Welfare Law Attorneys
Christopher and Patricia Cooke, Lawyers With More Than Three Decades Of Combined Experience