About Us
Board Certified in Personal Injury Trial Law and Child Welfare Law
Christopher C. Cooke, Attorney-at-Law
Board Certified in Personal Injury Trial Law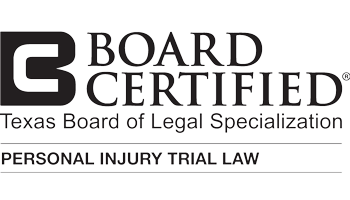 Cooke Law Firm, P.C., in Cleburne, Texas, was established to serve a diverse clientele in North Central Texas and the Dallas-Fort Worth Metroplex — spouses struggling with the decision to divorce, injured victims of accidents caused by negligence and criminal defendants facing serious charges.
Areas of Practice
Personal Injury -- Plaintiff
Divorce
Family Law
Motor Vehicle Accidents -- Plaintiff
Trucking Accidents
Criminal Law
Oil & Gas Leases and Litigation
Energy
DUI / DWI
Bar Admissions
Texas, 1996
U.S. District Court Northern District of Texas
Education
Texas Tech University School of Law, Lubbock, Texas
J.D. - December, 1995
Patricia L. Cooke, Attorney at Law
Board Certified in Child Welfare Law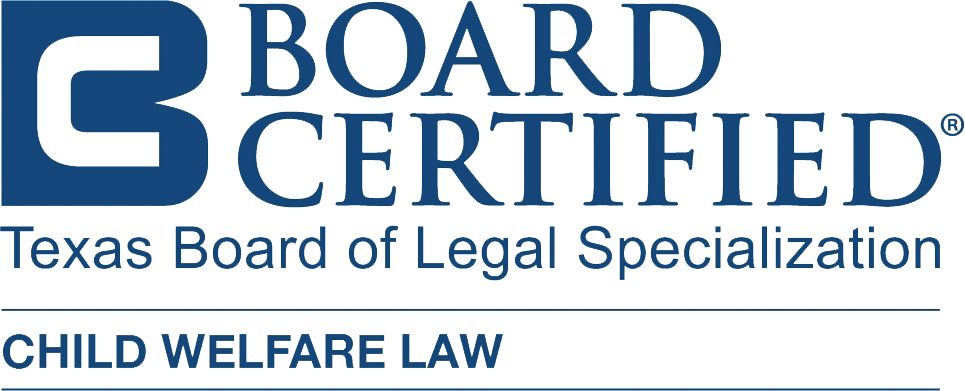 Mrs. Cooke is a skilled trial and appellate attorney. Mrs. Cooke has tremendous experience in family law matters and handles cases involving divorce, child custody, child support, Child Protective Services (CPS), suits affecting the parent child relationship (SAPCR), modifications of Court Orders, child support enforcements, parenting plan enforcements, interventions, premarital agreements, termination of parental rights, and adoption. Mrs. Cooke handles an array of additional legal matters. She handles estate planning and civil litigation. Mrs. Cooke also represents clients accused of misdemeanors, state jail felonies, and violating the terms of their probation.    
Mrs. Cooke grew up in Johnson County, Texas. She received her Bachelor's Degree in Government from the University of Texas at Austin two years after graduating from High School. She made the Dean's Honor List each semester and graduated Cum Laude Ampla et Magna.  She then went to Texas Tech School of Law. An exemplary student, Mrs. Cooke became a member of the Texas Tech Law Review, had an article published, and was chosen to serve as Articles Editor her last year of law school. After receiving her Doctor of Jurisprudence and graduating Cum Laude, Mrs. Cooke worked for a firm in Johnson County prior to starting her own firm. In 2011 Mrs. Cooke was the President of the Johnson County Bar Association. 
In 2018, Mrs. Cooke achieved the distinction of becoming Board Certified by the Texas Board of Legal Specialization in the area of Child Welfare Law. Her Board Certification is a mark of excellence in the legal field. The Texas Board of Legal Specialization states as follows: "Consumers and organizations get the highest quality of legal services when working with Board Certified lawyers — having substantial experience, the respect of their peers, and proven specialized competence in their select area of law. Out of 110,000 lawyers that are licensed to practice in Texas, only 7,350 are Board Certified. These lawyers have voluntarily applied for Board Certification, have a minimum of 5 years of practice experience (with at least three years in specific legal areas), completed at least 60 hours of continuing legal education hours and passed a rigorous exam. Once certified, these lawyers meet additional criteria to continue their education and involvement in their specialty area as well as reapply for Board Certification every 5 years."
Mrs. Cooke is an established, specialized attorney who has earned the respect of her clients and peers. Mrs. Cooke is married and resides within Johnson County with her three daughters, two stepsons, and four dogs. 
Areas Served
North Texas Personal Injury and Family Law Attorney
Cooke Law Firm, P.C., serves clients in Texas cities such as Cleburne, Alvarado, Burleson, Joshua, Mansfield, Arlington and others throughout Johnson County and Tarrant County, and the Dallas-Fort Worth Metroplex. To learn more about the investigation, negotiation and litigation services at Cooke Law Firm, P.C., contact us by calling us at (817) 558-1811. You can also send us a secure message and we will get back to you as soon as possible.
I hired Patricia to aid me in some child support issues and she has been amazing since day one. From the first time I sat down with her, she was honest about...
Jeanette H - Burleson, Texas
One of the best attorneys in Burleson I highly recommend her she is very informative, and easy to talk too....
Shyanne C - Burleson, Texas
Chris Cooke and his staff provide personal attention and superior results...
Shanna B - Cleburne, Texas
Mr. Cooke is an extraordinary lawyer who provided me with the guidance and support that I needed during my legal process. My case was complicated and had not been going well; Mr....
Valerie R - Cleburne, Texas
Mr. Cooke and his staff were very professional. They provided excellent legal support and fought to resolve our case. Mr. Cooke gave us continued commitment during an extremely emotional time. He kept...
Christi B - Cleburne, Texas
I hired Patricia Stanley over a year ago for my custody issues. For over a year, she was there for any questions or issues I may have had. She was very kind,...
Ashley P - Burleson, Texas
I hired Patricia after several months of issues with a divorce. She ironed everything out quickly and everything went my way thanks to her. She was very professional, responded promptly throughout the...
Jordan P - Burleson, Texas
Mr. Cooke is a knowledgeable and trustworthy lawyer. He explains the process and options thoroughly, and I would highly recommend him!...
Katie N - Cleburne, Texas
Excellent and highly recommended. Child custody and divorce case. He has been above and beyond! Reasonably priced and worth it!...
Dakota H - Cleburne, Texas
Chris Cooke is an amazing attorney, and I would definitely recommend him to anyone with a legal issue. He listens intently to the existing situation and understands potential problems....
Norma H - Cleburne, Texas
A real go-getter that does all she can to help her client(s). Friendly and easy to work with. Responded to all my messages and questions in a timely manner. Fair pricing....
Laura D - Burleson, Texas
Cleburne Personal Injury, Family and Child Welfare Law Attorneys
Christopher and Patricia Cooke, Lawyers With More Than Three Decades Of Combined Experience